Brazil has abandoned plans to open Renca reserve to mining, a 46,000 square km Amazon forest.
The world need all the forest it has, to absorb carbon from atmosphere, so it's Public pressure WORKS! Avaaz petition signed by 1.8+ million and advocacy with key lawmakers did the job.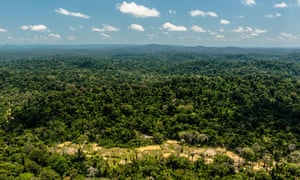 Amazon conservation groups have hailed a victory as the Brazilian government announced a U-turn on plans to open up swaths of the the world's biggest forest to mining corporations.